Yesterday I watched "Traders: Millions by the Minute" which is currently available on BBC iPlayer. This is a two part series that explores the world of financial trading. If you're at all interested in investing this really is well worth a watch.
Don't expect too much insight in to how to make your millions. It's more like an A-Z of what not to do.
Episode One
The first episode explores the professional world of trading, some of which is mildy entertaining and even in parts accurate. It also introduces us to a handful of wannabe traders that have enrolled in a 4 month trading course provide by a slick looking city firm.
It's very interesting to see how these newbies react to the stresses and strains of day trading, particularly when offered the chance to trade with someone else's money.
Episode Two
However things get a lot more interesting in episode two where the focus turns to punters who are, or are about to start, trading at home, on their own accounts. We talking day traders. People that have seen the flash cars and watches and decided they want a piece of the action.
First we meet Jane, a mother of three who has turned a fictional £300,000 into £1.8m in just under a year by trading FX. Move over Mr Sorros, there's a new bank breaker in town!
However despite this initial promise she goes on to sum up her strategy pretty succinctly when she declares:
"I'm not very good with numbers. But what I've learned to do is literally just look at the chart and guess, and think which way it's going to go."
Staggering, she's been at it a year and appears to have learnt nothing. Here is a grown woman, seemingly educated, a nurse, someone who you'd entrust their health with, about to 'invest' £6,000 of her hard earned cash on pure unadulterated guess work.
The odds are of course stacked against her as each guess trade that she makes she crosses the bid/offer spread and further enriches her broker. As TEA would put it, she's Frankie and she's in the casino, not running it.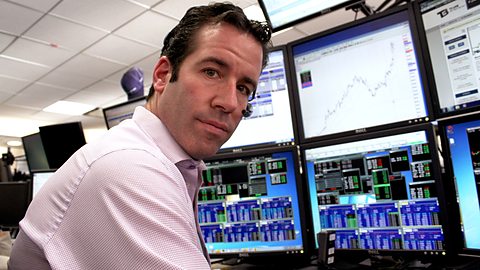 The most important line in the whole program came in episode two (17 minutes in) when a city broker @ Saxo (complete with slicked back hair & Rolex) gives the game away:
"The perfect client for us is an active, profitable client. So they are trading actively and every time they trade they pay us commission."
Good luck Jane!
Next up there was Rene. An amicable sort of bloke that seems to be caught up in trying to attain the glamorous image of trading. He openly admits he's made just £10 in the last couple of months. He says he's got a good trading plan, seeking volatility and uses it as an opportunity to exploit, however he later declares he's been at it for 7 years and is yet to make any money!
In the program there are a couple of successes and glimmers of hope. The fitness freak Charlie seems to be doing alright (well he has got a Porka on the drive) and at least seems to understand the concept of risk management.
Next we get to meet Justin and Acquile who claim to have over £1 million 'under management'. The boys seem to talk some sense (and drive a Merc) and are at least attempting to run the casino by seeking investors (mainly professional footballers) and charging management fees to boost profits.
Justin ignores the news and trades purely on his technical analysis. They seem to be doing well however I can't help feeling they're storing up a nasty dose of realisation when Justin declares "because history repeats itself….".
Then there's the investment club of geriatrics that decided defensive investing just wasn't exciting enough and decided to day trade Asos. Whoops…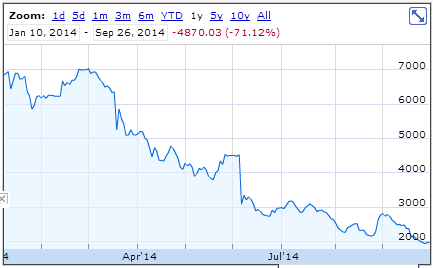 I hope these boys didn't sell their investment trusts to fund their new found trading hobby!
There's no doubt about it that whatever the program makers intentions this program will inspire many punters to lose vast amounts of money 'trading'. There's a heavy theme of glamorisation of trading running through the program so be warned!
As entertaining as it was I  think I'll be sticking to my dividend investing strategy.
In other news…..Sports Direct
If I was a Sports Direct (SPD.L) shareholder I'd be more than a little concerned that the company (under the guidance of Mike Ashley) has entered into a put option agreement with Goldman Sachs on 23 million shares in Tesco PLC. This is nothing more than a big bet that Tesco's share price will rise.
According to a Sports Direct press release "This investment reflects Sports Direct's growing relationship with Tesco and belief in Tesco's long-term future". Let's not beat about the bones, this is Mike Ashley punting that Tesco's share price will rise. At stake is £43m which is not insignificant when you consider the companies 2013 Operating Profit (EBIT) was £213m.
Despite my pretty down beat assessment of the situation at Tesco now might well be a great time for Mr Ashley to buy shares in Tesco. What I don't understand is why he's being allowed to gamble with the money that belongs to Sports Direct's shareholders. If I was a shareholder I wouldn't be happy that the boss was gambling with my money, especially not if he's using the same strategy as Jane!