Treat it right, follow the buy to let rules,  run a conservative strategy and owning a but to let rental property can be a relatively hassle free, low risk and profitable investment. I've been a property landlord for about 11 years now so I'd like to think I'm speaking from experience on the subject.
As the popularity of buy to let has increased I've encountered more and more people dabbling their toes in the landlord game. Below are a some of classic mistakes I've seen new landlords make.
1. Be an Ass Hole Landlord
I work for an investment bank AND I'm a landlord so I must be a grade A ass hole right? Well hopefully that's not the case.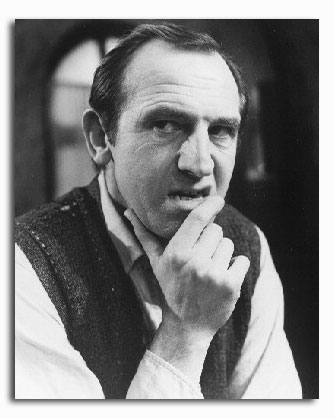 Look after your tenants and they'll (usually) look after your property. Stay on top of repairs, don't always cheap out on appliances, never ignore your tenants requests/complaints and you stand a much better chance of your tenants being house proud and looking after the place.
Piss them off and they'll likely move on, wreck the place and leave you with the costs of finding new tenants, inventories, cleaning, vacant periods etc.
Think of it this way:
Your tenants and you are in business together. It's in both your interests for the house to be functional and well kept. Bear this in mind when problems arise and negotiate outcomes where both parties win.
2. Be Cheap
I'm a big believer in in the maxim buy cheap buy twice. When it comes to buying things like carpets or white goods for a rental property I believe the cheapest option isn't always best. Buy things that will last. If you provide good quality fixtures and fittings your tenants are far more likely to look after them well and the higher quality should last longer anyway.
3. Be Expensive
Another common mistake I see landlords making is getting too emotionally involved in their properties. This is usually even more of a problem when the landlord used to live in the property.
I witnessed a friend renovate a rental property a couple of years ago and lose all control of the budget. The planned spend for the renovation was about £4,000 however the final figure spent was about £18,000. The extra rent he achieved from the 'top spec' fit out was £20 per month. It'll therefore be a while until that extra £14,000 pays for itself.
Keep things simple, functional, neutral and hard wearing. Here are a few examples of how I do this:
Avoid expensive carpet bills every 3 years by stripping, sanding and varnishing the floor boards
Choose neutral colours (white) for kitchen/bathrooms so minor repairs/upgrades can be made without redoing the whole room
Avoid letting properties fully furnished. Not only will you'save the hassle and expense of replacing furniture, you'll probably attract tenants intent on staying longer
Avoid 'on trend' decoration that will potentially look dated in 3 years time. Instead go for classic looks that don't date. Everyone likes white washed walls.
4. Hurting when expenses roll in
I have a friend that rents his old house out. Every time I meet him he never stops complaining about the expenses he's encountering. He worries himself sick about the bills that come his way and feels like he's being robbed by tradesmen the whole time.
Too many new landlords think renting a property is a license to make profit. Move the tenants in, sit back and count the rent cheques. Wrong.
You might not get any bills for a few months, but when the roof needs some repair work or the place needs repainting you're going to get a large bill.
As a general rule I assume maintenance costs will be roughly equal to two months of rent each year. Save it, expect it and when the bill comes, pay it out with a smile on your face knowing that it is going towards protecting your capital that provides you with that reliable, inflation proof income every month.
 5. Choose the Wrong Tenants
It is well worth spending time and money finding good tenants. When your property is empty don't be tempted to sign up the first people that say they want the place. Always take the time to meet prospective tenants and don't just believe any agents judgements about character. By meeting your tenants both parties are more likely to respect each other. You won't just be a landlord on the end of an infrequently checked email address.
Once you've found some prospective tenants spend some money and get some proper references from an agency. They will check their credit history, verify their income and confirm their previous landlords opinion. This is a key part of the process so don't be tempted to save yourself £200 and skip it.
One of my current tenants has a blemished credit history and 'sub optimal' employment status (self employed with limited financial history). However by meeting her in person I got to judge her character and hear her reasons/story behind her work and credit history. Having been satisfied with what she told me, she moved in and is now 2 years into a hassle free tenancy. To date has been a pleasure to deal with. The lesson is to use both quantitative and qualitative measure to screen potential tenants.