Buy to let investing divides peoples opinions massively here in the UK. Over the last few years disillusionment with the pension system in this country has caused many (including myself) to incorporate buy to let properties into their retirement planning.
For many years now rising property prices, low interest rates, tax relief on mortgage interest and the prospect of reasonably steady/predictable inflation linked income have led to participate in a buy to let boom.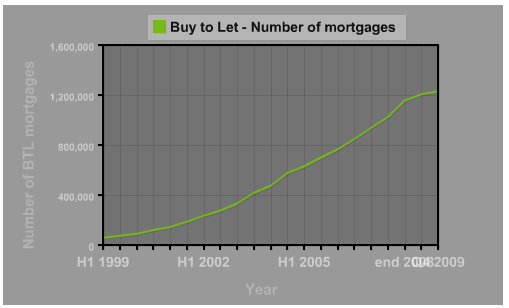 So obsessed are we with buy to let that the government's recent pension changes have caused some to worry that greedy pensioners will cash in their pension pots and dive into the buy to let market head first, further pushing up property prices. While for some people (like myself) buy to let is an opportunity to improve their financial futures for others it remains the number one reason why so many youngsters are priced out of todays housing market. Judging by the comments I've received on this blog in it's relatively short life to date, buy to let is a controversial topic.
I've already covered in depth the rules you should follow for a successful Buy to Let however they don't really emphasise the key reasons why I view buy to let as a relatively low risk investment or outline the strategy or approach behind my buy to let investments. Below I'll set out the approach I follow and try to explain the reasons why I see but to let as a low risk investment.
Liquidity
The problem with property investments is that they are big, potentially very illiquid trades. Each one has a material amount of fixed(ish) costs1 such as insurance, repairs, maintenance, ground rent, letting agent fees etc. In addition (assuming you use debt to partially finance your investment) there is always  a large portion of floating costs in the form of a mortgage interest that is of course susceptible to short-medium term interest rate movements (depending on the length of your current fixed rate period).
While house prices are rising, the liquidity in the housing market is never really a problem. Selling your home and buying a new one in under 4 weeks is not unusual. When I bought my first house (now a buy to let) about 11 years ago, because of the area I wanted to buy in2, the estate agent put me on a waiting list. When a property came onto the market in the area specified they proceeded to call the first 10 people on the list for a viewing. On the day I got the call I was the 4th viewer (from memory) and pretty much had to put my offer in straight after the viewing in order to buy the place. Liquidity back then was incredibly high, just as it was before the 2008 crash.
However, as Ermine points out in great detail, when things go wrong with a property investment, they usually do so in a very big and horrible way. Liquidity in the housing market can disappear almost over night.
Unlike a stock market investment there may be times when quite simply nobody will buy your property from you.  This will usually be at exactly the time that you desperately need to sell it. As house prices fall there is nothing to stop your variable costs (mortgage interest) soaring just as the value of your asset free falls.
Negative equity is a place best avoided at all costs.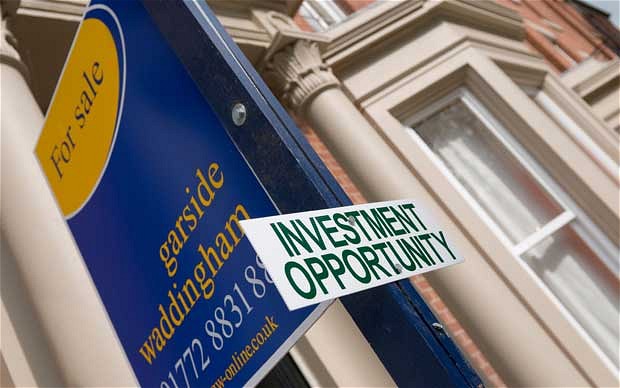 Interest Rates
We all used to be obsessed with interest rates in this country, well at least we did before the crisis forced them to record lows. Interest rates have been so low and unchanged now that it is easy to forget how excited we all used to get whenever a rate change was announced.
For the reasons outlined above I aim to be ultra conservative with my property investments and do the following to ensure any risks are minimised:
1. Always maintain very low LTVs
My portfolios average LTV  is currently 54%.3
If I wanted I could go out tomorrow, leverage up and get the finance to buy another two or three rental properties. It would probably all turn out ok in the long run but I would be significantly be increasing the risk I'm running in my portfolio. The additional risk of a portfolio blow up is simply not worth it to me. I like the money tree to grow organically rather than supercharged from too much leverage.
2. Stress test
Working in risk management, it only seems logical to me to stress test my portfolio. The EBA does a great job of making stress tests sound complicated and beyond the understanding of mere mortals however it's quite simple really.
I use a simple mortgage calculator to see how affordable my buy to let mortgages would be if interest rates spiked to 15%. In today's environment this may seem far fetched however they've already gone above this level in my lifetime and lightening does indeed strike twice (or more).
By looking at the finance costs in a high interest rate environment I can work out pretty precisely where my break even point is – that is the point where expected rental income less expenses (including mortgage interest) switch from negative to positive (or visa versa).
3. Separate it out
When looking at various scenarios related to my property portfolio I always consider it a separate entity to my day job. In other words if I lost my job tomorrow it should have no impact on my buy to let portfolio.
I never plan to have to use any of my wage income to fund any property repairs, bills or finance charges, even when I stress interest rates as outlined above. All savings against future repairs/taxes etc are saved out of surplus rental income and are completely ring fenced from the rest of my assets. As it the case on my tax return my property investments are treated as a unique entity.
4. Take a long term (income only) view
I invest in property purely for the future income it will provide me. The ethos behind my buy to lets is this: someone else is paying off a mortgage for me, once they're done I'll have a significant asset 100% owned that throws off a steady income stream that roughly keeps up with inflation.
Early retirement has always been on my mind (well since my early twenties) and for me, buy to let was (and still is) a way for me to get there.
The prospect of a predictable future income stream is my main driver for being a landlord. If you do your homework when selecting a property to buy, you should never have to worry about having issues finding tenants.  In around 10 years the longest I've had a property sat tenant-less is about 1 month (over the Christmas period). In addition broadly speaking the rental income I've received has risen with inflation over the years.
After much deliberations about when to pay off the buy to let mortgages I've now started to over pay in earnest each month. Each month I reduce the capital outstanding on my loans, that 54% LTV is reduced and my net future income stream increases. Whether the properties have doubled or halved in value is of no relevance to me, I'm in this game for the long term income.
Notes:
1When I say fixed costs here I mean ones that stay roughly the same and only rise with inflation
2This wasn't even in London!
3I use cost price + inflation for my LTV calculations, not the current (crazy) market prices.