I work in a bank and as a result, each year I'm involved in the annual bonus game.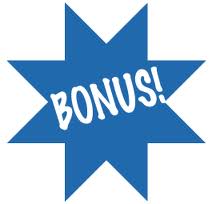 Disclaimer: Though I work in a bank, I'm not a 'banker' per se, but a Risk Analyst. This means that I am a cost to the firm rather than a revenue generator. As a result I didn't get a mention in this article and any bonus I get is a percentage (not multiple) of my salary!
Over the years I've read various documents produced by well meaning HR departments that try to explain how fair, transparent and systematic the bonus process is. Working in a non-revenue producing part of the bank, objectivising this process is of course not as easy a task as if I had sales/pnl targets to meet.
So far every bank I've ever worked at has failed completely to make this anything other than a game.
Despite their best efforts to remove subjectivity from the process, as far as I cant tell it generally work like this:
Your boss gets allocated a bonus pot (by his boss)
He spends 3 days playing with the numbers in a spreadsheet (i.e. carving the pot at will)
Any subordinates with subordinates repeat the above process with their pot
The key thing to remember each year when you're playing the bonus game is that the end result generally bears no correlation to your achievements throughout the year or the effort you've put in.
I've had good years, but I've also had years where I've slogged my guts out, worked crazy hours, delivered impressive results, gone the extra mile and then some  and not been rewarded.
Despite this lack of correlation there are some things that are certain to happen throughout every year in the lead up to B-Day….
3 Months to go
This is generally not the time to be dropping the ball. If that big project you're working on is going to fail to deliver you need to start figuring out who you're going to blame pretty quickly. On the other hand if you're going to impress, now is the time to do it – break out the new suit and dapper up for the run in!
2 Months to Go
The guy round the corner that usually gets into work at 9:15 am each day suddenly starts arriving at his desk 5 minutes before the boss gets in each morning. Everyone knows what he's doing. Everyone resents him for it. Some even join in. Most (like myself) just scoff and pray that such obviously infantile behavior is punished, not rewarded by the game.
Whether or not this kind of tactic works or not ultimately depends on how stupid your boss is.
1 Month to Go
About a month before B-Day the rumors start. The [bonus] pot is down. The rumors always come from up above. The pot is always down. I've been working in banking for 13 years and the pot has always been down. Even when the papers say the pot is up, the pot is apparently down. Revenue is up, earnings are up but the pot will be down, that's just the way it is.
There is always a very good reason of course. Litigation reserves, higher capital requirements, restructuring costs, lower revenue, more re-investment, balance sheet reduction, reputational risk, corporate responsibility etc etc. The pot is always down.
1 Week to Go
It's too late. The pot has been carved. The pie sliced. The spreadsheet saved. The letter printed. The decision made. The only thing left to worry about now is exactly what day the white envelopes get handed out.
B-Day
Everyone sits at their desk waiting for the HR bod to appear outside the boss's office armed with a stack of white envelopes. The white envelopes contain the number (or lack of) that you've been waiting for all year.
Was it all worth it? The long hours, the pampering of the boss's ego, the never ending projects, the hideous commute, the mind numbing conference calls…..only the white envelope can tell you the answer.
Once the envelopes have arrived, the waiting is over….it's show time!
Show & Tell
The order in which you're called in to be told your fate is crucially important. I've heard rumors of boss's calling in their subjects in size order (bonus not height)…or is it reverse size order? Whatever the order (alphabetical, size, golf handicap, closeness of friendship etc) the order is always a source of debate among the worried workers outside his/her office.
The one thing that makes this whole charade so amusing is that (as a general rule) nobody has a clue what their colleagues earn. In my contract is a small paragraph that forbids me discussing my compensation numbers with anyone.
This isn't like the public sector where pay grades are clearly defined and you all know roughly what each other are earning. Often vast inequalities exist in terms of both basic pay and bonuses. Generally your corporate title is not much of a guide as to how much you'll bag at year end.
This is what makes B-Day so exciting for the observer. No matter what happens there will always be jealousy, envy, greed, disappointment and sometimes elation swirling around the office!
The Envelope
When you get the nod, in you go to the boss's office.
Before the envelope is opened the reasons (see '1 month to go' section above) are repeated. There's always a reason. Next you get told that this is not an opportunity for debate or questions. Once you've been told the number you're given the envelope as a memento and are told who to send in next.
The Eyes
Normal etiquette dictates that you keep your poker face on and return to your desk no matter whether it was good or bad news. Keep cool and act as if nothing has happened. Text your loved one the good/bad news and get back to your desk so you can observe the rest of the drama unfold without worrying anymore about your own fate.
I've seen people emerge with their envelopes in hand, tears (not of joy I hasten to add) rolling down their faces. I even witnessed one lady emerge in a rage before ripping the envelope in half, throwing it on the floor and storming out of the office, never to return. B-day is a fantastic day to people watch.
A friend told me a story about a colleague who broke down in tears after getting his 5 figure bonus one year because he was expecting another zero and it wasn't enough to pay for his recently acquired luxury ski chalet.
Bonus (pronounced bo.nus) n.pl.

Definition: Something given or paid in addition to what is usual or expected
Each year I'm amazed that people forget that this is a bonus.