Recently I was trawling the rich archives over at the excellent Monevator site when I came across this article about what it feels like to finally be mortgage free.
Now unfortunately we're not mortgage free yet, but we have been over paying our mortgage1 relentlessly for the last 4 and a bit years. Though I know good progress has been made, the article prompted me to review the progress we've made in more detail.
The good news is….
In the four years since we moved we've managed to pay off 52% of the outstanding mortgage balance.
Despite this good news, I've found that recently I've been lacking in motivation to keep the overpaying momentum. I was interested to read that The Accumulator over at Monevator said he hit a wall when he reached the halfway mark in his overpayment journey.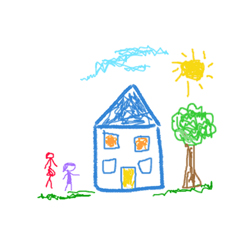 When I glance back at my overpayments spreadsheet I can see that the only two months in the last four years we've not made an over payment have both been in the last 3 months.
Why? Well we've had a particularly expensive time of late. The anniversary of our moving house means that late spring/early summer means a lot of brown envelopes hit the door mat, such as the house insurance and most notably our annual rail season tickets. Poor excuses, bad budgeting, summer slackness, call it what you want my overpayment momentum has dipped.
In order to try and get myself motivated again I decided to look more closely at the achievements to date, how they were made and the effect they're having on our finances.
What has made it all possible?
Well mainly…
Low interest rates. With two tracker loans secured against our property, the Bank of England have done us a huge favour by keeping interest rates at the record low level of 0.5% over the last four years. It's enabled us to maximize the amount of capital we can pay off each month.
Persistence. Until the last 3  months we've made over payments every month without fail. During this time we've incurred some pretty big expenses (the biggest of which being our wedding), though I've always ensured we've overpaid each month, no matter how small (until recently).
Following the rules. I've covered what it takes to over pay a mortgage before. Read the overpayment rules here and implement to the letter.
Not spending unnecessary money. My bicycle is worth more money than our car and we don't have a bath in our house and exotic foreign holidays are no longer the norm. We could have spent many thousands of pounds righting these 'wrongs' (as my wife calls them) however instead we overpay our mortgage and satisfy ourselves with cheap motoring, daily showers and staycations.
Was it Worth It?
Well, the first few overpayments we made were pretty exhilarating. Doing something that I knew was going to save us thousands of pounds in the long run was quite a buzz.
However the novelty of making bank transfers every month and seeing our disposable income get disposed of in such a boring way soon wore off. Pretty soon over payments were just part of my routine and another thing to be tracked and obsessively logged in a spreadsheet. To keep my interest levels up I find I need to sometimes dig out the spread sheet and look at exactly what benefits are being reaped:
To date we have saved many tens of thousands (>£50k) of pounds in interest payments. This is money I'll have in the future that can be invested to generate me future income. This figure will increase over the next 4 years too.
By keeping our monthly payments the same, £1,021 of our monthly payment now goes to reducing our outstanding capital. If we'd not made any overpayments only £756 would be reducing capital each month.
If we maintain the same rate we'll be mortgage free in less than 3.5 years time
The three points above are pretty compelling motivation to keep going. It would have been so so easy to not embark on this overpayment journey and enjoy that disposable income a bit more. However, looking back the progress has been nothing short of impressive.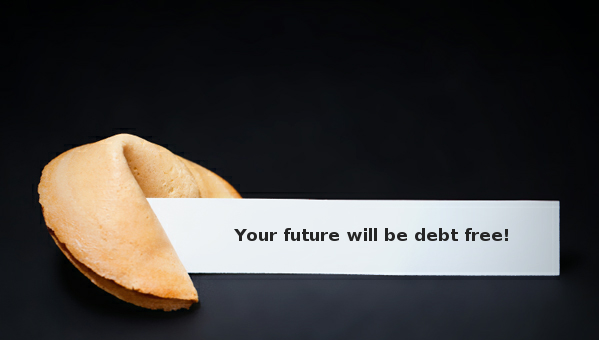 If you've spent any time reading personal finance sites you'll be well versed in understanding the the snowball effect of compound interest. Well overpaying your mortgage has the same snowball effect on your debt. The more you overpay, the more impact any future over payments will have, and the easier it gets. As a result our overpayment journey is all downhill from here. It will get easier and easier to pay down the existing capital every month.
Actually…we're closer than we think
We actually have two loans on our house, one of which we ported over from our previous property as it was on such a good (low)  rate of interest (base rate +0.47%). In fact only 52% of the outstanding balance is on the more expensive loan  (base rate +2.39%).
It's very likely that once the expensive loan is fully paid down, we'll cease all overpayments and direct the money towards investments that can generate a far bigger return than the cheap loan is consuming. This means that in reality we've only got one quarter of our original balance to pay off now.
Reviewing our progress to date has certainly given me some of my mortgage overpayment mojo back. It's exciting to think that in less than four years time we could be mortgage free. Already I can see how much income my NISA will produce and in particular how much of our monthly expenditure is already covered by investment returns.
Financial independence under the Money Tree is rapidly nearing reality…
Notes:
1I'm talking about the mortgage on our residential property here, not our rental properties